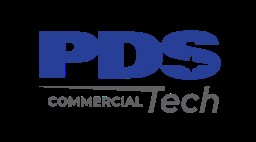 Job Information
PDS Tech Inc

Senior Sourcing Associate

in

United States
PDS Tech is seeking candidates for a Senior Sourcing Associate position. This role is located in Waltham, MA or other US-remote location.
As our Sr. Talent Sourcer of Diversity and Inclusion you will be a driving force behind our talent attraction, sourcing, and engagement strategy. In this role, your work will be key. You'll help us grow and nurture our talent attraction and sourcing efforts by developing strategic relationships, engaging top talent, and facilitating marketing efforts across various channels with an emphasis on diversity.
You will be part of our global sourcing team as you manage the critical initial step of the recruitment process - the search strategy. As you define the search, you'll consult with hiring stakeholders on the what, where, and how of the sourcing strategy, including qualifications, marketplace data, trends, and the best sourcing channels to engage diversity talent, including talent submitted through our Talent Referral program.
As our diversity subject matter expert on market knowledge and sourcing insights, you'll engage talent and build candidate pipelines. As part of the Global Sourcing team, your strong business acumen and technical understanding will serve you well. This team is an extremely innovative team that will encourage and allow you to create, test, and drive different sourcing strategies, methodologies, tactical practices, tools, technologies, and more.
Responsibilities
Develop a consultative partnership with hiring stakeholders and business leaders to set the strategic direction for diversity sourcing and recruitment efforts

Lead efforts to develop, enhance, and maintain relationships with current and new diversity organizations and partnerships, such as HBCUs

Identify, evaluate and present new recruitment sources and networking opportunities that will generate quality, diverse applicants

Develop Diversity and Inclusion sourcing strategies for the business, to include best practices

Pipeline and maintain inclusive sourcing channels

Partner with recruiters to implement new networking and sourcing strategies that will assist with enhancing candidate pipelines for current and future needs

Influence leaders at all levels to participate in programs, events, and champion our external relationships

Leverage various knowledge and technologies to actively research, develop, and implement sourcing strategies that drive engagement with diverse talent. This includes deep strategic, analytical thinking and application of various data analytics, sourcing/recruitment channels, and tools.
Education
Bachelor's Degree or equivalent amount of relevant work experience. Bachelor's Degree in HR or Business preferred.
Experience
Five or more years of recruitment and sourcing experience with special emphasis on using unique sourcing skills and recruitments practices to identify, engage, and convert the best talent into Company employees.

Five or more years of experience assessing and identifying the needs of Hiring Manager/search needs and developing and implementing creative diversity recruitment strategies across a large organization.

Experience in university relations and HBCUs, developing key relationships and networks.

Experience in managing recruiting processes and diversity candidate research.

Demonstrated experience to communicate research findings that influence the direction of the search strategy through methodologies such as talent and market mapping.

Experience in TA systems such as Applicant Tracking Systems and CRMs (Kenexa BrassRing and/or Phenom People is strongly preferred)

Demonstrated proficiency with the standard features of various personal computer word processing and spreadsheet software (Microsoft Word and Excel, PowerPoint, Outlook, Internet, and other proprietary software).
Key Competencies
Strategic agility

Organizational and learning agility

External/ internal customer focus mind set

Dealing with ambiguity

Action oriented

Drive for results

Analytical thinking

Problem solver

Creative

Excellent Interpersonal/networking Skills
All qualified applicants will receive consideration for employment without regard to race, color, sex, sexual orientation, gender identity, religion, national origin, disability, veteran status, age, marital status, pregnancy, genetic information, or other legally protected status.