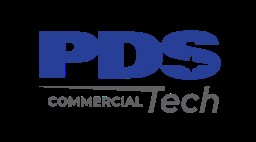 Job Information
PDS Tech Inc

Senior Site Specialist

in

West Greenwich

,

Rhode Island
PDS Tech, Inc. is seeking a Senior Site Specialist.
How will you make an impact?
This position is passionate about service delivery excellence. Specific activities could include: inventory management. This position will apply the systems and applications relevant to the job function, such as: IM, eFinity, SAP and the Microsoft Office suite. Driven to develop and maintain positive relationships.
Essential Functions:
Expertise should include:

Detailed knowledge of customer pricing agreements and relevant systems

Standard Operating Procedures

Follow well defined procedures as outlined by Best Practices, SOP's & work instructions. Take direction from Site Supervisor/Manager (and Team Lead) regarding daily duties.

Independently makes decisions and uses available resources to meet customer requirements.

Analyzes/maintains/reconciles various requirements are met.

Shows strength at assembling and explaining job or site-specific performance metrics.

Communicates with supervisor any customer issues or potential problems.

Promotes personal growth and development by staying abreast of new policies and improvements without the presence of site trainer and management team.

Listens to customer concerns, diffuse dissatisfaction, and quickly identifies course of action with a goal of first call resolution within established turnaround times

Works with a diverse cross-functional team.

Accepts Practical Process Improvement (PPI) methodologies

Access & apply Intranet and SharePoint document management system.

Positively represent at all times throughout customer locations.

Performs other assignments.
Job-Specific Duties may include:
Inventory Management:
Inventory, Stockroom/POU management, dispensing of product, and direction / coordination of affiliated stockroom activities.

Perform on-site program replenishments and disbursements.

Perform stockroom duties to include receiving, put-away, stock rotation, cycle counts, adjust reorder points as needed, and other functions according to customer requirements.

Remove cardboard and trash as needed (de-trashing).

Deliver direct shipment orders to end users.

CIMS Management

Sourcing/Order Management:

Perform order entry, order expediting, customer service call resolution, return goods authorization, processing of backorders.

Facilitate vendor and customer interaction, problem solving, performing 3rd party & agent buys.
Minimum Requirements/Qualifications:
Must possess a minimum High School Diploma or GED.

Validated verbal, written and presentation skills

3-5 years of meaningful experience required

Must maintain Four-I Values

Experience in laboratory setting or services preferred

Experience in GLP/GMP environment a plus

Detail oriented and problem solver

Computer/software skills (i.e. Outlook, Excel, Word, PowerPoint)
Working Conditions:
Works primarily at customer locations, in office environment to include cubicles and/or in and around shipping/receiving docks, stock rooms, storage locations and laboratory environments.

May be required to work independently at customer location.

Extensive walking is required.

May pass through areas where chemical based allergens may be in use (such as penicillin, tetracycline, etc).

Ability to lift, push and pull 50 pounds consistently.

Need to be able to use material handling equipment such as push carts and pallet jacks.

Depending on area of building, personal protective equipment may be worn to include lab coats, coveralls, hood, facemask, hairnets, safety glasses and/or safety gloves.
All qualified applicants will receive consideration for employment without regard to race, color, sex, sexual orientation, gender identity, religion, national origin, disability, veteran status, age, marital status, pregnancy, genetic information, or other legally protected status.