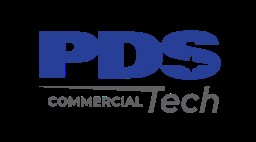 Job Information
PDS Tech Inc

Rail Services Account Manager

in

Westminster

,

Maryland
AKKA Technologies (Parent Company of PDS) is currently looking for an an enthusiastic self-motivated Account Manager to service and manage National customers in manufacture and supply of Railways braking system, passenger doors and climate-control equipment for all types of Mass Transit customers such as: METRO, Light Rail Vehicles, High-Speed Trains, Commuter Rail and Monorail Vehicles for the North America market ( Eastern region , Western region and Southern region)
JOB DESCRIPTION:
The Account Manager is responsible for the Rail Services business activities (aftermarket) for assigned accounts, in line with directions given by the Regional Sales Manager. This includes the responsibility for the business growth, general account development to meet the required business metrics and KPIs, such as Order Intake, Sales, Margin Level, and Market Share development.
Primary focus is to secure sales and order intake, manage the accounts consistent with the overall Rail Services Strategy. The account manager will facilitate customer relationships, internally drive delivery and technical issues to resolution, gather market intelligence, actively prepare proposals for the different type of sales channels, manage bids and tenders, develop forecasts, work closely with all required stakeholders.
ESSENTIAL FUNCTIONS:
Establish and maintain positive relationships with customers at all levels of the customer organization's by maintaining regular contact via telephone, email, conferences, and personal visits.

Support the preparation of bids and quotations for assigned accounts for various activities (spares, overhaul & repair, maintenance service, modernization, etc.). Define bid strategy, perform bid management and coordination for key tenders/bids, review cost calculations, develop business cases, coordinate the tender approval process, support bid/no bid review and tender approvals, etc.

Define business targets for accounts, monitor Price and Margin development for accounts, track needs and parts availability at customer, etc.

Support RS Sales Logistics in order execution.

Gather general market and customer information to support the sales activities; identify customer needs and requirements, understand customer organizations and processes, identify competitor activities, budget planning at customer, maintenance, and modernization plans, identify KB champions and key decision makers, etc.

Support RS Regional Sales Manager in preparation and submission of activity reports and information to Rail Services Management (e.g., through maintaining account plans, updating project list, active reporting during sales and business reviews, visit and meeting reports, etc.).

Support management in providing forecasts for sales, spare parts, overhauls and/or repair programs, modernization for assigned accounts, monthly update the Sales Pipeline Management Tools (e.g., Project List, PLUPS, STRAP, etc.).

Knowledge of the Original Equipment Tender conditions for assigned accounts impacting Rail Services business. Assist in Life Cycle Costs calculation preparation, clause-by-clause comments on aftermarket agreements.

Presentation of proposals to customer and negotiation of bids.

Must be able to comply with quality, product safety, and HSE rules and regulations.

Duties as assigned by the corresponding RS Regional Sales Manager. Please note: Duties may vary based upon region.
TRAVEL:
Travel requirements vary by region, with out-of-the-area and overnight travel expected. Up to 25% average with occasional short-term durations of a week duration.
REQUIRED SKILLS:
Strong communication skills

Capability to work with industrial/technical products ( for example: engines, compressors, braking systems, or any other heavy equipment)

Proposals and negotiation skills

Understanding of Sales Methodology and Processes

Knowledge of the rail transit industry is desirable

Basic understanding of Tender and Project Management

Proficient in computer spreadsheets (Excel), word processing

Understanding of MRP Systems, SAP Skills desirable

Must have the ability to multitask and exhibit flexibility with changing priorities

Ability to travel in North America and ability to maintain focus and fulfill internal obligations while on the road
REQUIRED EXPERIENCE
2-5+ years of relevant experience
EDUCATION
Bachelor's Degree in Business, Engineering, Communications, Marketing, or another related field is desirable
PREFERRED EDUCATION AND EXPERIENCE
Bachelor's Degree in Business, Engineering, Communications, Marketing, or another related field

5+ years of experience in sales, account management, or relevant work experience

Experience in Sales or similar role (preferably technical or industrial products)

Experience in Account Management
All qualified applicants will receive consideration for employment without regard to race, color, sex, sexual orientation, gender identity, religion, national origin, disability, veteran status, age, marital status, pregnancy, genetic information, or other legally protected status.