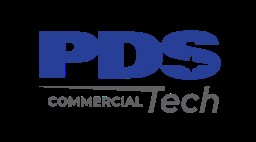 Job Information
PDS Tech Inc

Cyber Security Engineer

in

Wichita

,

Kansas
PDS Tech, Inc. is seeking a Cyber Security Engineer in WIchita, KS
• An active U.S. Secret or higher security clearance is required for this position.
JOB RESPONSIBILITIES:
Responsible for completing complex development, design, testing and Cyber Security certification assignments for Platform Information Technology (PIT) during new aircraft design and avionics modifications. Serves as technical consultant for Program Protection activities, including Trusted Systems and Networks (TSN), Cyber Resiliency, Anti-Tamper, and Information Protection. Gathers data and prepares documentation in support of U.S. Government Assessment and Authorization (A&A) efforts to obtain Cyber Security Authorization to Operate (ATO) certification.

Performs research, calculations, and estimates for projects to conform with established specifications. Develops creative, scientific alternatives during course of job assignments to reach desired outcome. Determines status of work in progress.

Maintains a high degree of proficiency in computer applications to accomplish tasks.

Consults and coordinates with other engineering and manufacturing personnel to coordinate design function and resolve technical problems. Consults with suppliers to discuss and remedy issues in a more timely and efficient manner. Consults with customer Cyber Security representatives to develop and verify requirements, mitigate risks, and devise action plans.

Requests and coordinates work performed by Engineering support groups, Experimental, Manufacturing and Supply Chain Management for the project. Instructs suppliers as to materials, equipment and hardware for utilization on aircraft in accordance with approved specifications.

Maintains contact with Product Support Engineering and production departments to resolve engineering problems impeding production and to assist in the incorporation of new design concepts and changes.

Monitors and conducts analyses on first article fabrication and operation to assure adequacy of design.

Reviews and evaluates supplier proposals for potential utilization.

Assures supervision awareness of program status, problems and successes. Provides periodic design reviews and updates presentations to management of engineering and other company organizations.
REQUIRED QUALIFICATIONS:
• Current CompTIA Security+ or equivalent certification
• Experience with Risk Management Framework (RMF) per DoDI 8510.01 or AFI 17-101
• Professional and diplomatic demeanor
• Strong sense of accountability and integrity
• Excellent verbal and written communication skills
• Time management skills to support multiple concurrent projects
• Ability to read 2D drawings using standard industry practices
• Proficient in use of standard Microsoft Office programs
DESIRED QUALIFICATIONS:
• Current Certified Information Systems Security Professional (CISSP) or equivalent certification
• MUST have current U.S. Secret or higher security clearance
• Experience with military avionics and mission systems, especially encrypted radios or military datalink communications systems
• 3 or more years of experience with DoD cybersecurity including RMF/ATO/DIACAP certification
• Bachelor's Degree or higher in Computer Engineering, Electrical/Electronics Engineering, Cyber Security, Information Technology, or Computer Science
All qualified applicants will receive consideration for employment without regard to race, color, sex, sexual orientation, gender identity, religion, national origin, disability, veteran status, age, marital status, pregnancy, genetic information, or other legally protected status.