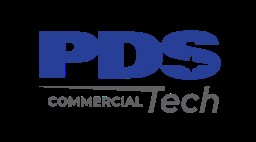 Job Information
PDS Tech Inc

HR Coordinator

in

Wichita

,

Kansas
PDS Tech, Inc. is seeking a HR Coordinator in Wichita, KS
The HR Coordinator is responsible for welcoming and ensuring a seamless transition of new employees into the organization. The coordinator will begin working with selected candidates during the offer process by answering questions, ensuring regulatory paperwork and pre-employment screens are completed, helps prepare the organization for the new employee through systems setup and training plan development, and organizes and tracks on-going cultural and training opportunities are provided to the new hires through robust training and experiential opportunities.
• Contacts candidates after acceptance to welcome them and guide them through the next steps of pre-employment screening
• Partners with HR operations to establish new hire record and initiates system setup with IT, Security, Medical, Hiring Managers, Admin Assistants, etc.
• Schedules candidates for orientation and provides orientation list of attendees to presenter.
• Coordinates all other unique onboarding requirements such as travel, relocation allocation, first week schedules, assignment of peer advisor, with the Hiring Manager.
• Completes I-9 and ensures employee files are complete.
• Responsible for scheduling onboarding events, preparing invite lists, sending invites, attending events, and collecting continuous improvement feedback for program enhancement.
• Troubleshoots and resolves all issues of onboarding for new employees either through own means or by leveraging partnerships across the organization.
• Responsible for the development of relationships through effective communication skills, executing on commitments, and follow-through with Hiring Managers, Candidates, Recruiters, internal support partners, and HR organization.
• Avoids legal challenges by understanding and enforcing regulations related to fair recruitment practices (Complies with all federal, state, and company policies and procedures such as OFCCP, EEO, ADA)
• Improves organization attractiveness by recommending new policies and practices;
• Participates in process enhancement and projects that advance the efficiency and effectiveness of HR or Talent Acquisition- knowledge of industry and company policies/procedures. Responsible for contributing to ideas, development of processes/plans, and executing/communicating to the business.
Experience Requirements
• Minimum 2 years' experience in talent acquisition or human resource core principal knowledge (via education or previous positions), customer service, or administrative support.
• Must work independently with minimal guidance and manage workload/priorities as appropriate
• Bias for action to complete numerous phone calls and emails daily
• Verbal and written communication skills in a professional business environment (grammar, spelling, ability to communicate with varying levels of professionals, vocabulary, and comprehension)
• Bias for customer service – proactive communication to customers and team members, delivers on commitments, and is knowledgeable and accurate regarding expertise Education Requirements
• Must have a high school degree or equivalent.
• Bachelor's degree preferred
All qualified applicants will receive consideration for employment without regard to race, color, sex, sexual orientation, gender identity, religion, national origin, disability, veteran status, age, marital status, pregnancy, genetic information, or other legally protected status.