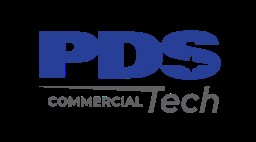 Job Information
PDS Tech Inc

In Service Engineering Support

in

Windsor Locks

,

Connecticut
PDS Tech is seeking an In-Service Engineering Support Specialist in Windsor Locks, CT.
The ideal candidate will perform tasking in support of the following:
Review and writing of dispositions for Supplier Request for Information (SRI)

Write and evaluate Change Requests (CR) and substantiation for Propeller Components Process Efficiency and Collaboration

Coordination and routing CR packages for preliminary approvals (Project/Design/Materials Engineering)

Coordination between functional groups to address discrepancies/technical inadequacies related SRI and CR's

Additional tasking as required in support of the propeller system organization
Requirements
Communication Skills
Possess effective technical writing skills and conduct one on one communications with various functional groups to resolve issues and support the review and approval of engineering documentation

Negotiate CR / Change Orders (CO) implementation

Arbitrate the CR/CO approvals to obtain consensus from functional organizations to resolve issues to and ensure to timely approval of CR's and Deviations

Must also be able to represent the Propeller Systems and communicate policies and working solutions in internal meetings
Analytical/Research Skills
Be able to evaluate daily inputs to ensure compliance to applicable procedures, regulatory & customer requirements, as well as to understand the interrelationship of change impacts with other product lines and business units.

Be capability to research product histories to ensure adequate support and identification of field hardware/customer configurations.

Have the capability to assign material dispositions, effectivities, and maintain spares codes based on hardware quantities and other outstanding changes and part availability while sequencing 'as designed' vs. 'as built' bill of material configurations to support production and field hardware.

Be able to evaluate interchangeability factors and assign appropriate product identification to ensure adequate company traceability, capability, and ensure successful customer approval of proposed design changes.

Possess strong analytical skills for the interpretation of engineering drawings and specifications to ensure intent of engineering change is properly incorporated and limited to intended product.

Evaluate/interpret all engineering inputs for proper export classification, adherence to drafting, and engineering standards, product structure impact, and interrelationship of changes to other company products. Associate must have a thorough working knowledge of company policies and procedures including SP0123, ESM3000 series, and PL-31-92.
Computer/Technical Literacy
Have the ability to utilize, create and correlate data within the Enterprise Process Efficiency and Collaboration (EPEC) – Product Lifecycle Management (PLM) engineering database, this includes the complete series of workflows utilized to control and store all formal engineering data produced at the Windsor Locks (WLOX) campus.

Have the ability to utilize the Information Handling Services (IHS) database to look up associated engineering specifications and standards in support required tasking

Be able to utilize MS Office suite of products to support daily actives and tasking.

Provide customized CM data extractions in support of business unit metrics and requests from the general engineering community.

Be able to recommend enhancements to these systems for usability, enhanced data interpretation, and assimilation of new data types.
Flexibility/Adaptability/Managing Multiple Priorities
Be able to adapt to changing policies, urgent production issues, and unique program requirements while working within a team environment

Be able to establish appropriate priorities to schedule the completion of jobs with the shared support of engineering, operations, records, and drafting, to ensure that schedule commitments are met for multiple jobs inputs, programs and product areas.
Planning/Organizing
Manage multiple projects, track SRIs, CR/COs, and work with stake holders to schedule and complete jobs on a daily basis in order to support customer deliveries and milestones.

Provide support, management, and tracking of Non-Conforming Materials (NCM)'s / Quality Notification (QN)'s as required.
Problem Solving/Reasoning/Creativity
Evaluate unique situations, make discretionary decisions within appropriate constraints, provide innovative solutions and implement actions to closure.

Author and Performing detailed reviews of inputs (releases, CR/COs, deviations), and recognize discrepancies.

Provide direction for originators, affected departments and management to resolve issues in a timely manner and ensure proper engineering intent is realized without jeopardizing program objectives.
Education
Bachelors' Degree is required
All qualified applicants will receive consideration for employment without regard to race, color, sex, sexual orientation, gender identity, religion, national origin, disability, veteran status, age, marital status, pregnancy, genetic information, or other legally protected status.