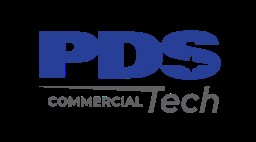 Job Information
PDS Tech Inc

JCC_Exception Template - Exception Template

in

Winston Salem

,

North Carolina
PDS Tech, Inc. is seeking a Contract Specialist, in Winston-Salem, NC.
JOB SUMMARY
Reporting to the Senior Director of Contracts, the Contracts Administrator will work closely with the Senior Director Contracts and will be responsible for the drafting, organizing, and maintenance of
contracts related to the sales of commercial aircraft interior products and the procurement of related products and services in support thereof.
JOB RESPONSIBILITIES
• Drafts, proofreads, and finalizes contracts.
• Drafts and reviews contractual documents to ensure adherence to company policies, specifications,and good business practices.
• On all standard and nonstandard contracts, provides redlined recommendations.
• Advises management of contractual rights, obligations and risks; compiles and analyzes data; andmaintains historical information.
• Works closely with the Sales & Marketing and Supply Chain teams. Participates in proposal preparation and develops mitigation strategies for proposal submittals. Participates in contractreview by reviewing contract terms and risks; developsmitigation strategies for proposal submittals.
• Remain actively engaged with Sales & Marketing, Supply Chain and Program teams.
• Ensures appropriate internal approvals and signature authorities are followed in the contractreview and approval process.
• Coordinate flow down of terms and conditions with all functional departments Including Sales & Marketing Program Management, Engineering, Product Support, Finance, Quality, Supply Chain Management, Aftermarket and Manufacturing, as required.
• Prepare and coordinate business correspondence; and maintain accurate and complete contract files and records for the company in accordance with policies and procedures.
• Ensure contract management activities are conducted in accordance with company policies and procedures, applicable laws and regulations, and customer requirements.
• Maintains contractual records and documentation and control of all contract correspondence in the contract management system.
• Ensures communications are maintained for timely contract execution by the parties. Ensures final contract documents are consistent with agreements reached at negotiations.
MINIMUM REQUIREMENTS
• Bachelor's degree in Business, Commercial Law, Contract Management from four-year college or university; and a minimum of 5 years related experience and/or training; or equivalent combination of education and experience.
• Comprehensive knowledge and understanding of contracting principles and all contract types.
• Excellent contract drafting skills and demonstrated experience in contract administration.
• Sound understanding of commercial contracts, business agreements and general business practices.
• Must have the ability to make sound business judgments, handle multiple contractual activities with a short turn-around time, and work independently as well as part of a team.
• Strong business acumen, problem solving abilities, and good judgment.
• Excellent oral/written communication, analytical, and organizational skills.
• Proven ability to effectively communicate with all levels of management.
PREFERRED QUALIFICATIONS
• Experience with managing database content in SharePoint, MS Access or similar intra-company databases.
All qualified applicants will receive consideration for employment without regard to race, color, sex, sexual orientation, gender identity, religion, national origin, disability, veteran status, age, marital status, pregnancy, genetic information, or other legally protected status.